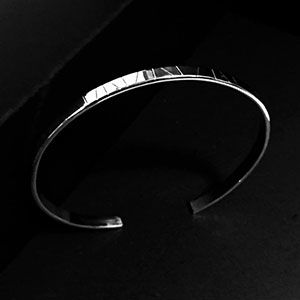 "Perfect! Man's sterling silver bracelet"
- Vince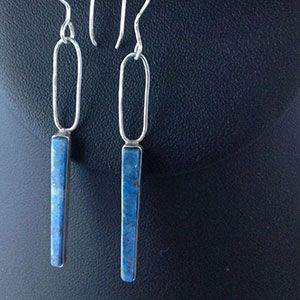 "These earrings are gorgeous! I am really happy with the custom design quality and the extra care taken in the shipping! A great handmade- custom jewelry designer!"
- Pat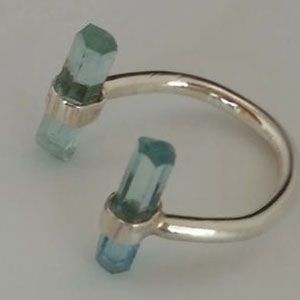 "I love this ring!! the raw stone is the perfect color, and the style is different than the usual. It is very noticed by all, I get many compliments."
- Tori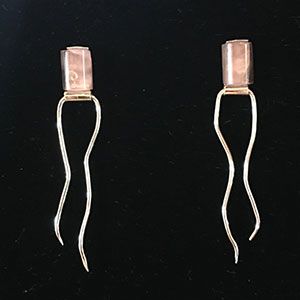 "I was extremely pleased with the transaction and the earrings are stunning and of high quality."
- Goldie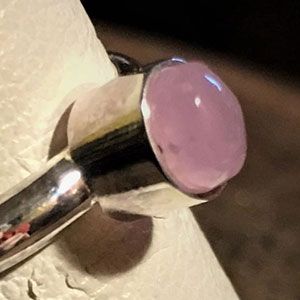 "It's so cute and adorably pink! Compliments received already. Such a wonderful shop and transaction. Many thanks!"
- Jenn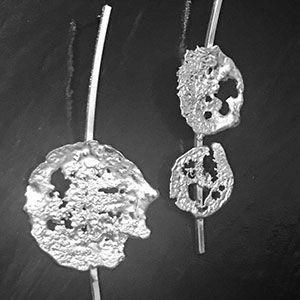 "These are beautiful and really cool. Very nice seller who made these with a request I had."
- Tara
"Doreen and Mike so friendly, knowledgeable and shared about the gemstones in their pieces."
- Martha
"Doreen and her husband's work is top of the line. Their jewelry is stunning in material and craftsmanship—all with interesting roots back to the selection of their stones. I love wearing this piece."
- Colin